9 juin 2009
2
09
/

06
/

juin
/

2009
19:10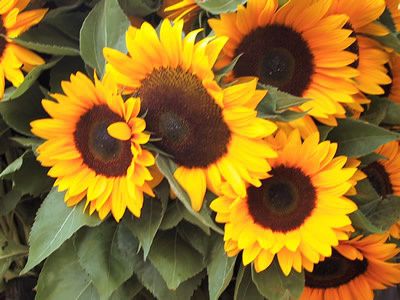 This morning when I leave home, no birds on the wires, no singing sounds, no water on the street, just a 6:30 weird heat.
No songbirds no songs
Dry pavement empty wires
First summer dry heat
In the train no one moves, sitting passenger heads tilting as one in the tight curves. Inside the station corridors silence is roaring, got breathless on top of all stairs, even the escalators.
Breathless and just soaked
the daily fish catch pop pop
subway summer day
Whatever ; shut behind my rory face I pay attention to nothing else than music. In some moments I can almost feel gust of winds through the windows. Race the breeze.
Same heat through my working day, two meetings in non climatised rooms and heater on till the Ice Saints, probably in icelandic calendar. Hot meeting, hot discussion, hot hot hot.
Lasting all the day
Hot hot hot hot hot so hot
Sunflower sun bath
Back on tracks, on my return trip, for the first time written in the three trains, even without music. Hot too.